Unifriends Announces NFT Drop for New Play-to-Earn Blockchain Gaming Ecosystem
Initial Whitelist Minting of 3D NFTs for 10,000 one-of kind, unique generative unicorns with varying traits and rarity; 100 percent of secondary sales will go back to the community treasury and liquidity pool
Unifriends ( ), the new 3D NFT, player-first gaming ecosystem featuring 10,000 unique generative unicorns with 170 varying traits, announced both its whitelist and public mint Airdrops.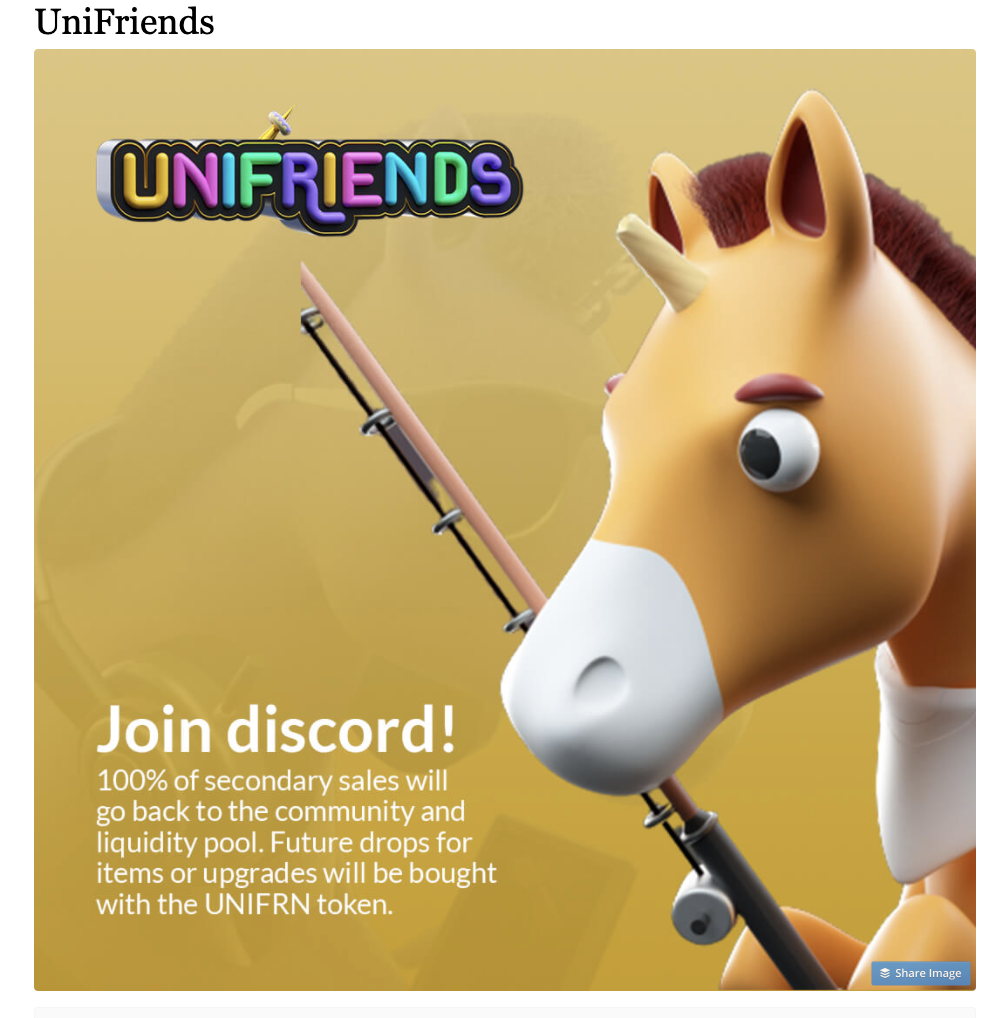 100 % of secondary sales will go back to the community treasury and liquidity pool.
The Unifriends Utility token, UNIVRS, will be deployed on Polygon chain for gaming contracts, ensuring hyper-fast experience while eliminating gas fees. Hodlers will be able to earn the UNIVRS utility tokens in mini games embedded within the NFTs. Only owners of the specific token will be able to earn UNIVRS token.