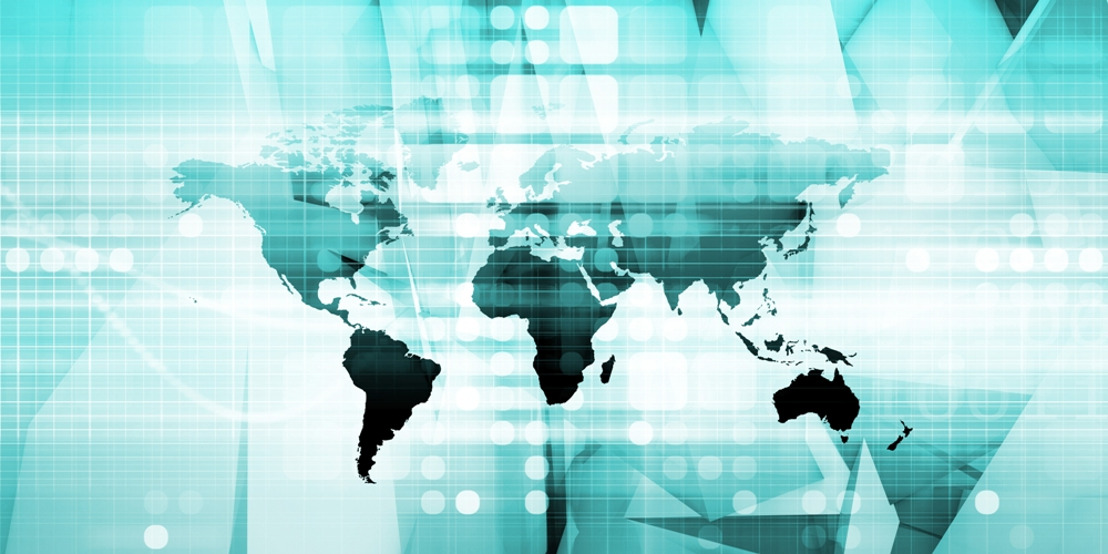 TradeLens, the IBM and Maersk Blockchain Supply Chain Platform is Gaining Traction Quickly
When IBM and Maersk announced, in January, plans to launch a joint venture to revolutionize the global supply chain business using blockchain, their position was the model would benefit all players across supply chains.
Friday, August 10, 2018 — By Erik Linask - Group Editorial Director
Having now formally named the company TradeLens and having completed initial pilots, IBM and Maersk have opened the platform up through an early adopter program that is gaining traction quickly. Already, 94 companies have signed up for the platform.
Already, the project is playing out as IBM and Maersk predicted, with 94 companies already participating. The ecosystem currently includes port and terminal operators, global container carriers, customs authorities, beneficial cargo owners, and freight transportation and logistics companies.
During the 12-month pilot phase, the platform captured more than 154 million shipping events across the various stages of the shipping process, looking for opportunities to reduce or eliminate delays and errors in traditional supply chain processes that result from inflexible and highly complex systems that aren't integrated and can't chare information in real time. Using blockchain, TradeLens is able to track all this data about every shipment in a supply chain and provide an immutable, transparent record across the end-to-end process.
The pilot program included companies like DuPont, Dow Chemical, TetraPak, Port Houston, Rotterdam Port Community System of Portbase, the Customs Administration of the Netherlands, and U.S. Customs and Border Protection, among others.
In one example, TradeLens demonastrated a reduction in transit time of a shipment to the United States by 40 percent, with a cost reduction in the thousands of dollars. In addition, the platform can reduce common tracking questions from 10 steps requiring as many as five different individuals, to a single step.
"TradeLens uses blockchain technology to create an industry standard for the secure digitization and transmission of supply chain documents around the world," commented Peter Levesque, CEO of Modern Terminals, one of the companies involved in the testing. "This initiative will generate tremendous savings for our industry over time while enhancing global supply chain security."
IBM's leadership in blockchain, combined with Maersk's logistics expertise combine to create a powerful alliance and develop a shipping solution that is poised to drive more efficient and secure trade by unifying parties across a global ecosystem to support transparent information sharing.
Blockchain allows trading partners to operate efficiently by leveraging a single, shared transaction record without compromising discreet details, privacy, or confidentiality that would be at risk using traditional mechanisms like email, fax, or even courier. All participants are able to engage through real-time information access and exchange, including shopping documents and data from IoT sensors. Smart contracts enable the digital collaboration and create a secure, non-repudiable audit trail.
Discussions are ongoing to align TradeLens APIs with existing standards and other existing protocols, which will drive further participation and innovation. The APIs are currently open and available for developers, and the TradeLens platform is expected to become commercially available by the end of the year.
TradeLens provides a "unique opporuntity to promote global standards around an open and neutral solution, delivering on the promise of blockchain," said Christophe Cachat, CIO of CEVA Logistics. "It is an important step in our relentless journey to deliver increased value to all our customers and making business flow."
By eliminating much of the risk and inefficiency in the supply chain, supply chain participants are able to move and track goods much more efficiently and with considerable cost savings. For an industry that moves $4 trillion in goods annually, the savings can be monumental for the TradeLens ecosystem, changing the economic model for many industries if those costs are passed on to end customers.