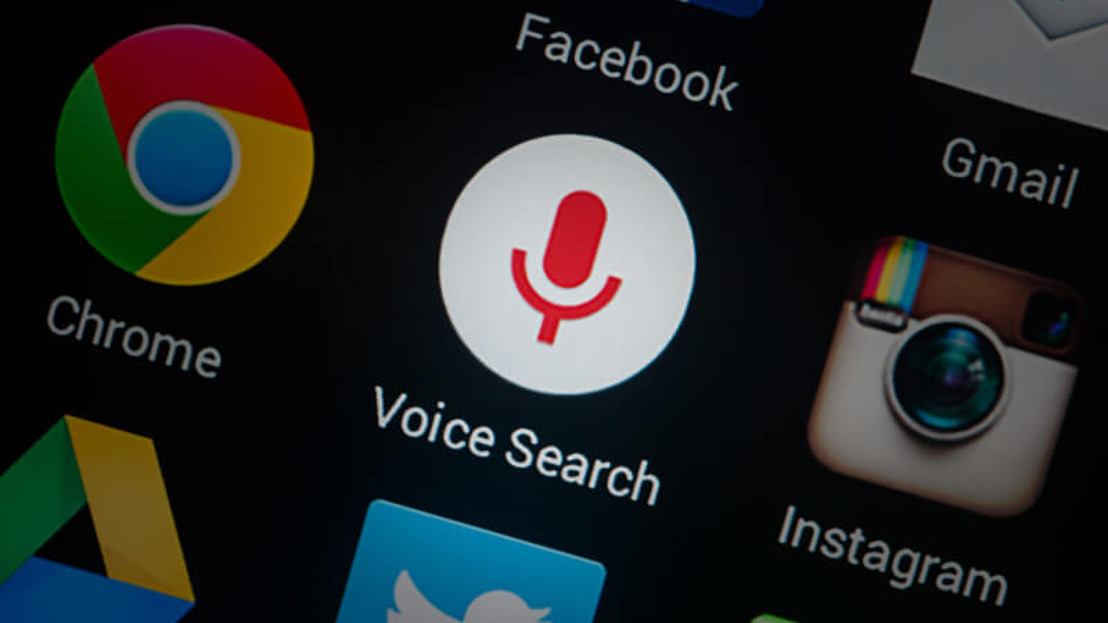 The State of Voice Search: Staying Ahead of the Rapidly-Growing Channel
Analysts may disagree on the specific numbers, but one thing is abundantly clear—we're right in the thick of a voice revolution.
Whether it's through Alexa, Siri, Google, or any other digital assistant, voice search has become an integral part of daily life for millions of people. And marketers can't be content to sit back and see how this trend plays out.
Creating a voice strategy has quickly become a necessity rather than a luxury. But if you're at square one, it's easy for the "where do I start?" mentality to set in. To get out ahead of the voice revolution, you have to understand the emerging trends and recognize that this is an opportunity to create more engaging customer conversations.
Voice Search Is Here to Stay (and It's Only Getting Bigger)
If you want to understand how voice is impacting consumer behavior, look no further than the rapid rise of voice commerce. In 2017 the voice commerce segment of U.S. retail was worth $1.8 billion. And by 2022, the segment is expected to grow to over $40 billion. Even if you're not in the eCommerce business, this market growth indicates the shift in how consumers want to interact with brands. Everywhere you turn, someone is releasing new information about the voice search revolution: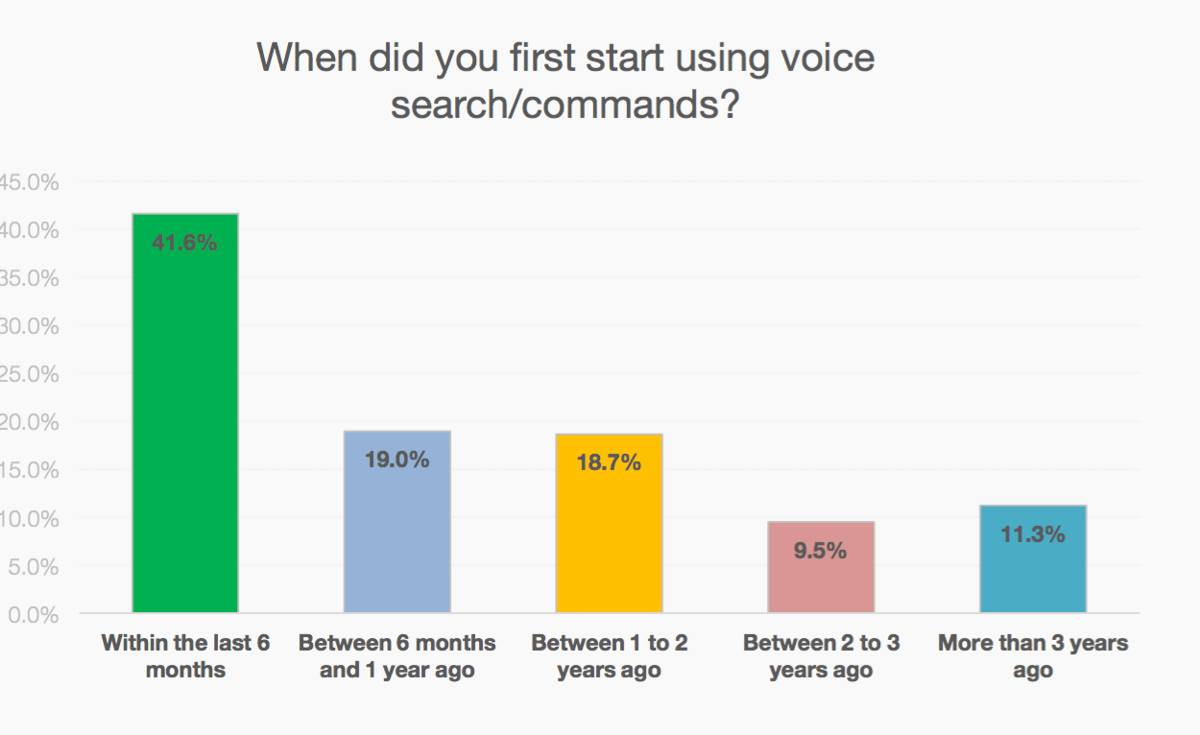 Voice Search is on the rise!
Making the most of the voice search opportunities requires a different approach to SEO. You don't have the benefit of ranking on Page 1 because there's no screen involved. Instead, you need to capitalize on long-tail keyword opportunities, write content that sounds natural through voice, and cater to the more straight-forward/transactional nature of voice queries.
Optimizing your customer experience for voice search is essential. However, it's not just about taking traditional search and making it voice-enabled. Many brands are already finding innovative ways to get ahead of voice search trends. And as voice search continues to grow rapidly, it's important not to fall behind the competition.
Finding Innovative Ways to Leverage Voice Search
The winners of the voice revolution will be the brands that do more than just own certain queries. There are more innovative ways to apply voice search to create a deeper connection with customers and enable more conversational experiences. Some of the world's biggest brands are already doing just that. By taking advantage of voice search capabilities, the following companies are getting ahead of the voice revolution:
Domino's AI Assistant: The voice assistant market isn't just about Siri, Alexa, and Google. What started as "Dom," an Alexa skill for ordering pizza, has turned into an entirely-owned voice assistant. By investing in voice search and technology, Domino's has started to automate orders over the phone, increasing accuracy and improving customer experiences in the process.
Burger King Commercials: While they aren't the only company doing this, Burger King has started to capitalize on voice searches in its television commercials. By including phrases like "OK, Google, what is the Whopper burger?" Burger King can initiate voice searches for viewers. These marketing stunts receive mixed reviews, but it shows that the company is trying to capitalize on the growing trend.
Patron Tequila Bot-Tender: In a partnership with Amazon Alexa, Patron Tequila brought its Cocktail Lab recipe library to the world of voice search. The Bot-Tender chatbot can recommend cocktail ideas and create seamless experiences across voice search and messaging platforms.
Ask Purina Alexa Skill: Instead of simply trying to rank for keywords around dog food, Purina created its Ask Purina Alexa skill to give people access to a deeper library of dog breed information. The approach to voice search helps Purina engaged with customers more effectively and further establish itself in the minds of dog owners.
Whether you work with Alexa Skills, Siri Shortcuts, Google Actions, or you invest more heavily in your own platform, now is the time to jump into the voice revolution. You just need to figure out where to start.
Get to Know the Voice Trends That Will Get You Ahead
The voice revolution has happened so quickly that brands have had a difficult time fitting a strategy into their larger marketing plans. Part of the problem is determining which specific trends and opportunities to pursue.
That's why an event like VOICE Summit is so valuable for developers, conversational designers, and marketers. The multi-day conference features 15 unique tracks with keynotes, panels, workshops, and an EXPO of 150+ companies who are finding innovative ways to put voice technology to work.
When you attend VOICE Summit, you can focus on any number of specific voice search niches, including:
Conversational Design

Hardware and IoT

Health and Wellness

Fintech

Transportation

Retail and eCommerce

Voice Search Engine Optimization

Enterprise Voice

And more!
VOICE Summit takes place July 22-26 in Newark, NJ. Buy your tickets today and take advantage of the opportunity to learn exactly how you can gain competitive advantages with voice search.