The brutal truth about cloud overspending in capital markets
The brutal truth about cloud overspending in capital markets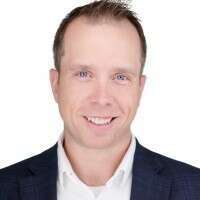 By Jason Pennell, Sr. Solutions Architect at Advantage Communications Group
In their zeal to modernize and execute digital transformation, many financial companies unwittingly end up overpaying for unnecessary cloud storage and compute services.
Findings from a study commissioned by Veritas are alarming: 94 percent of respondents reported that their organization has incurred higher costs than originally anticipated when using a public cloud service provider (CSP) and is overspending by an average of 43 percent.
The widespread layoffs at banking and financial service organizations make the topic of cloud elasticity quite timely. As headcounts are slashed by thousands at a time to cut costs, organizations must also ensure that their IT environments are scaled back accordingly. If left unchecked, or if licenses and contracts are automatically renewed without appropriate adjustments, the actual impact on bottom lines will be a fraction of intended savings.
Cloud computing has been a game-changer allowing businesses to increase efficiency, reduce costs, and gain access to innovative technologies that were previously out of reach. However, the adoption of these technologies also presents new challenges, particularly around financial management.
To mitigate spending overages while capitalizing on the benefits of cloud environments, retail and institutional banking firms are outsourcing cloud financial operations ("FinOps"). FinOps, as defined by The Technical Advisory Council, is an evolving cloud financial management discipline and cultural practice that enables organizations to get maximum business value by helping engineering, finance, technology, and business teams to collaborate on data-driven spending decisions.
As more workloads move to the cloud, the complexity of ecosystems increases. Accordingly, it is essential to have an effective FinOps strategy in place to manage these challenges successfully.
By including operations, finance, and department leads in the financial management oversight of cloud deployments, FinOps teams empower organizations with the means to optimize costs and resources. Cross-department collaboration enables the holistic shift across organizations, systems, best practices, and culture required to properly understand budgets and make the most of investments. Breaking down silos helps enterprises identify areas of waste, such as underutilized resources or unnecessary services, and take corrective actions before things spiral out of control.
Important to note is the symbiotic relationship between cloud billing and overall cost governance, which begins by understanding subscription hierarchy and alignment with organizational structure. This approach is a key best practice for prioritizing cloud spending according to internal processes and departments.
The shift from capital expenditures to operational expenditures is significant for companies, especially with per-meter billing – a challenge when switching from a fixed cost pattern to a more variable and fluid one. As stated, collaboration between technical departments and cloud cost owners is a requisite for proper budget tracking. That said, moving entire workloads from on-premises data centers to the cloud is just the beginning; adopting a pay-as-you-go model requires changes in mentality, ways of working (such as DevOps), and flexibility that directly affect IT spending.
Read the full story on Global Banking & Finance Review: CLICK HERE