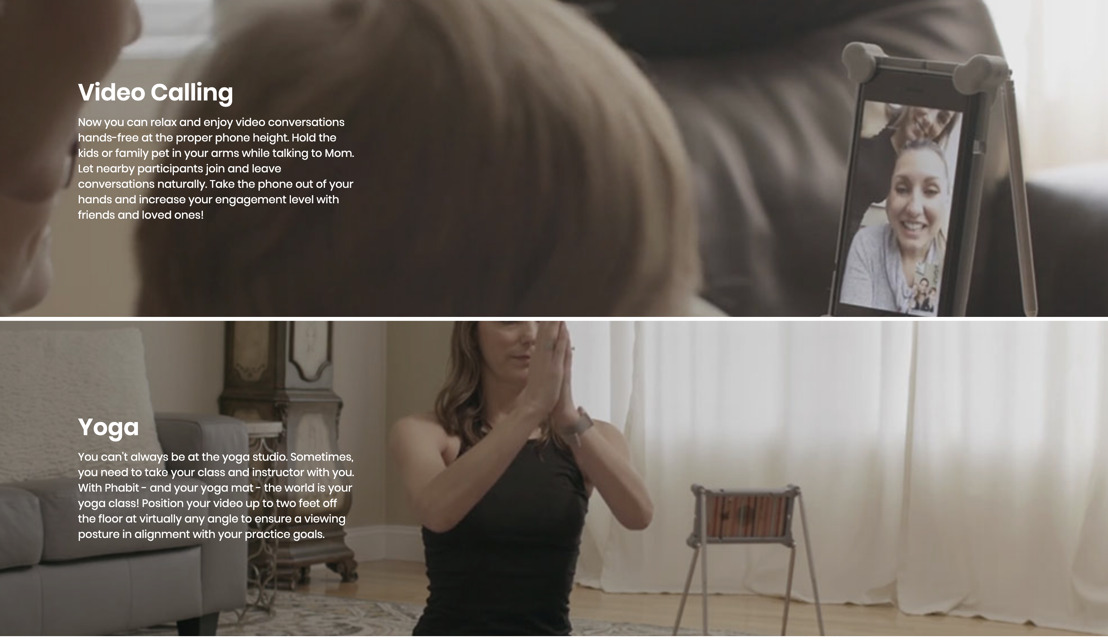 Phabit: An Ergonomic Breakthrough for Smartphone Usage
Multipurpose, Flexible, Smartphone Stand
Every year since the first iPhone release in 2007, we're met with waves and waves of innovative new smartphone designs. From crystal clear screens to lighter devices and different sizes, smartphones have changed significantly.
And yet, the way we use our smartphones hasn't changed at all. We all know the position—hunched over, head down, phone in hand, thumb scrolling. It's an ergonomic nightmare.
kickstarter.com/projects/phabit/phabit-
Like with all things, there's a tradeoff here. We accept the ergonomic issues so we can binge watch TV shows, find how-to videos, play video games, and scroll through newsfeeds whenever we please.
The only problem is that the ergonomic issues aren't just having long-term, theoretical consequences. We're seeing the painful, physical impact today.
Whether you get headaches, dizziness, carpal tunnel, or Text Neck syndrome from prolonged smartphone usage, one thing is clear—we need an ergonomic breakthrough to support our phone habits.
That's why Phabit was invented. It's the hands-free viewing device that provides the most convenient, adaptable, and portable way to correct smartphone posture.
Studies have shown that bending our heads forward to look at smartphones for hours and hours per day puts significant stress on our bodies. The solution isn't to eliminate smartphones from our lives. Rather, the Phabit hands-free viewing device gives you a support system that will solve Text Neck without forcing you to change the way you use your devices.
Phabit's TeleSwivel™ legs adjust to eye level on any surface, fixing body posture to maintain a healthy angle even during prolonged usage. No headaches, no dizziness, and no long-term effects of Text Neck.
Consumers can't sit back and wait for smartphone manufacturers to come up with an innovative design that will solve Text Neck and similar issues. It's been over 12 years and there's been nothing close to an ergonomic improvement.
Take matters into your own hands and invest in a tool that will Support your Phone Habit™. Check out the Kickstarter campaign so you can learn more about turning bad phone habits into better Phabit Habits.