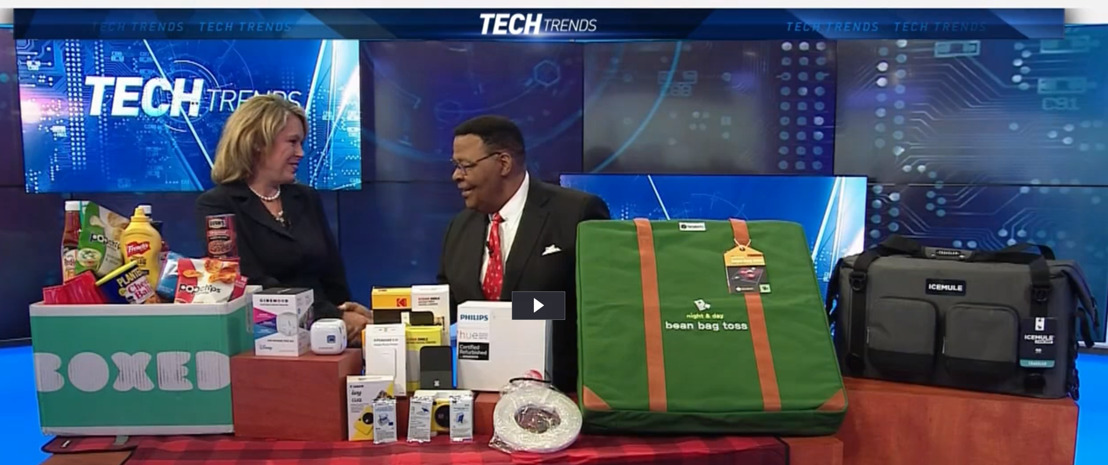 NBC Chicago Touts Canon, Kodak and Polaroid instant-print digital cameras and pocketsize mobile photo printers
Create lasting memories with ZINK Paper and ZINK Zero Ink® photo printing technology
Renowned consumer technology guru, Donna Bozzo, recommends instant-print cameras and pocketsize compact mobile photo printers like the Polaroid ZIP, Polaroid Mint, Kodak Smile and Canon Ivy Cliq for consumers looking for the latest technology for their summer fun and travel.
CLICK ABOVE TO SEE REVIEW
As so much of our lives goes digital, it makes sense that mobile instant-photo printers and 2-in-1 instant-print cameras have become the premier mobile accessory. The combination of wireless photo-clicking accessories and the rise in applications for these technologies is fostering a surge in instant-print photography, as consumers, more than at any time in recent history, crave the ability to click and print images from a single device.
Each of these digital cameras mobile printers use inkless printing; - the ZINK Zero Ink full-color printing system does not require ink cartridges, toners, or ribbons, and prints in a single pass. All the colors required for high-quality, photographic printing are embedded in the ZINK paper.
ZINK photo paper is waterproof, and tear- and smudge resistant, and adhesive-backed, so travelers won't have to worry about water from pools or the ocean damaging prints.
These devices' are incredibly popularity for their ability to transform digital selfies into a lasting, physical memory. With nothing more than a solid Bluetooth connection, these devices will print directly your smartphone. ​ For additional information on ZINK, please visit https://www.zink.com.