Municipalities benefit from Smart Waste Collection during Emergencies
In this article, Annmette Haugaard explains to us how Nordsense has improved smart waste management and how can it benefit municipalities. During this Covid-19 pandemic, this technology manages the waste collection system smartly and can help to mitigate the risk of sanitation employee exposure to medical and environmental risk.
1) How does smart waste management technology work?
Smart Waste Management technology leverages data analytics that enable municipalities to make better, more informed decisions in their waste operations. Data-driven solutions mitigate container overflow, reduce the number of overall collections, guide bin placement and optimize operational resources.
Intelligent waste collection platforms aggregate and analyze data, providing transparency and full visibility of operations. Actionable insights provide real-time container status, showing when containers are full and in need of service, as well as pickup efficiency reports and trends, collection frequencies, optimal bin size and placement.
The most cost-effective solutions, which also make the quickest impact on street cleanliness, use technology that can be retrofit into existing bins. At Nordsense, we combine machine learning, artificial intelligence and Internet of Things (IoT) technology. Unlike offerings that require customers to purchase or rent expensive 'smart bins', IoT-enabled sensors are affordable and fit existing trash bins of all sizes, from small city bins to large underground containers, saving municipalities both time and money.
Upon installation, sensors monitor bin fullness, temperature and fill rates. Data from bins is automatically collected and analyzed by a web-based platform, providing real-time analysis of every trash bin simultaneously. Empowered with real-time intelligence, municipal waste management supervisors can identify geo-specific waste generation patterns and forecast activity to optimize resources.
2) What types of quantifiable ROI do cities see from deployments?
The majority of trash bins and containers are emptied at the wrong time. Without access to actionable insights from data, haulers either empty bins too early, when they're not even close to full, or too late when trash overflows litter city streets and communities. Both scenarios pose distinct, yet addressable challenges, including CO2 emissions and fuel consumption, unnecessary man-hours and traffic congestion, poor city image, citizens complaints, illegal dumping and increased costs for street cleaning services.
Among the many benefits of smart waste management solutions are intelligent routing, resource optimization and handling, and real-time monitoring. Increased efficiencies not only save money, but also improve workflows while reducing carbon footprint. Empowered with the insight to dispatch haulers only when needed, city officials can minimize traffic congestion, fuel consumption and bins with overflowing trash that contribute to unsanitary conditions.
Based on our experience, the average reduction in operational costs for cities is 50 percent.
For elected officials, smart waste collection technology pleases their constituents, resulting in far fewer complaints from the public concerning trash overflow.
3) How - and what types of data do SWM platforms collect? Do users get real-time updates? Please explain the most important elements and significant benefits of a data analytics-based approach to waste collection?
Data collected from IoT sensors provide real-time intelligence on bin fullness, temperature and fill rates. This information is automatically collected and analyzed by a web-based platform, providing real-time analysis of every trash bin simultaneously.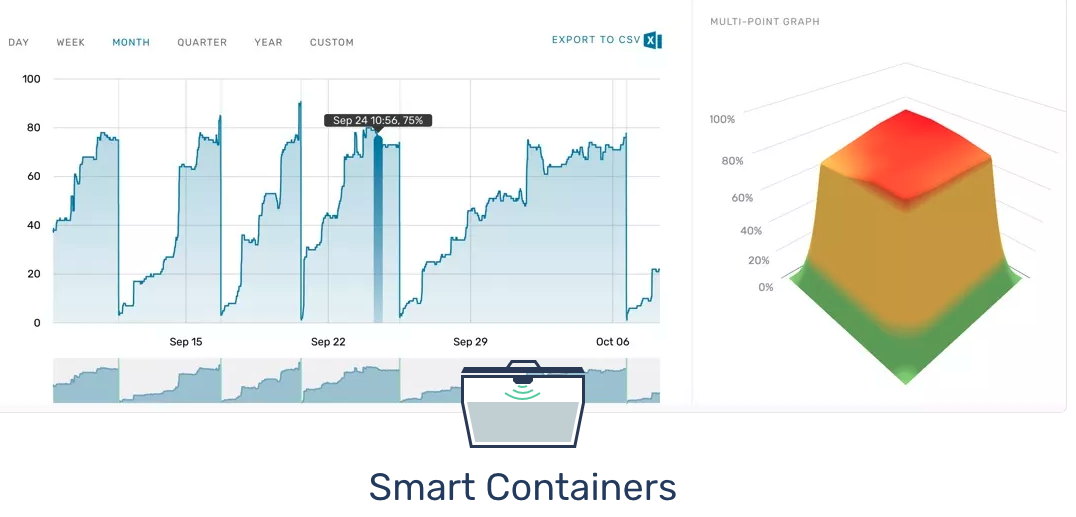 Empowered with real-time intelligence, municipal waste management supervisors can identify geo-specific waste generation patterns and accurately forecast future activity to optimize resources. Access to insights on daily workloads identifies trends and waste patterns, and combined with AI-enabled predictive analytics, provides municipalities with the knowledge to optimize hauler schedules and routing, targeting containers that are full, those predicted to fill up shortly, and forecasting when bins in less-trafficked areas should be emptied.
Nordsense uses best in class laser technology that shoots multiple independent laser beams onto the waste surface and calculates the distance for each of those, making the solution topology aware. This allows waste managers to dispatch haulers at the best time while avoiding false positives from oddly shaped objects placed in containers.
4) How can data analytics from smart waste management contribute to sustainable smart city initiatives?
Waste pickups are notable concerns for towns and cities. Over the past few years, the volume and related expense of municipal solid waste (MSW) has increased significantly. From 2017 to 2021, the cost per ton to dispose of MSW will rise from $50.30 to $53.53.
​According to projections, nearly 70% of the world population will live in urban areas by 2050. Megacities are already struggling to cope with the current inflow of people, dictating the need to create smart city programs that make all communities more livable and sustainable.
Cities all over the world are exploring how to transform traditional services with new, green technologies that increase operational efficiencies, effectively manage resource utilization and reduce emissions. Successful sustainability campaigns include smarter urban transport networks, upgraded water supply and waste disposal facilities, smart lightning, and more.
We believe that for Smart Waste Management solutions to affect long-term change, they must be purpose-built to help smart city programs reduce carbon footprint, fuel consumption and citizen complaints.
5) Is smart waste management applicable in times of crisis and national emergencies? How can data findings be used to mitigate risk of sanitation employee exposure to medical and environmental risk?
Governments worldwide, in response to the current Covid-19 pandemic, have limited all resources and declared a state of emergency. One might think that with most citizens staying home, municipal waste bins might not accumulate trash quickly enough to dispatch sanitation crews. This assumption is simply untrue.
Smart waste collection services allow municipal sanitation teams to prioritize areas of need, dispatching haulers and crews only when and where they're needed. With limited personnel, many of whom are temporary workers, real-time insights provide turn by turn navigation, as well as the awareness to prevent bin overflow and mitigate risk of unsanitary conditions.
The current pandemic sheds light on why city governments must embrace sustainable solutions that support contingency plans in the event of emergencies and public crises.
6) What recommendations do you have for municipalities and multi-site campuses deploy who want to deploy smart waste management quickly, but cannot afford to spend thousands of dollars on new bins and infrastructure?
First, look for solutions that leverage IoT sensors that can be retrofitted into any type of bin or container. In addition to expediting installations, this approach protects municipal decision makers from having to allocate thousands of dollars and exorbitant manhours to rip and replace infrastructure and bins.
Nordsense understands that governments are under constant scrutiny when spending tax dollars. As such, we offer our solution as a service with a low monthly subscription price, removing the need for huge upfront technology investments. Not only does this model deliver economic benefits that exceed deployment costs, it also ensures quicker returns on their investment.
Partnering with Nordsense allows cities to harness real-time data to better service the public and allocate resources more strategically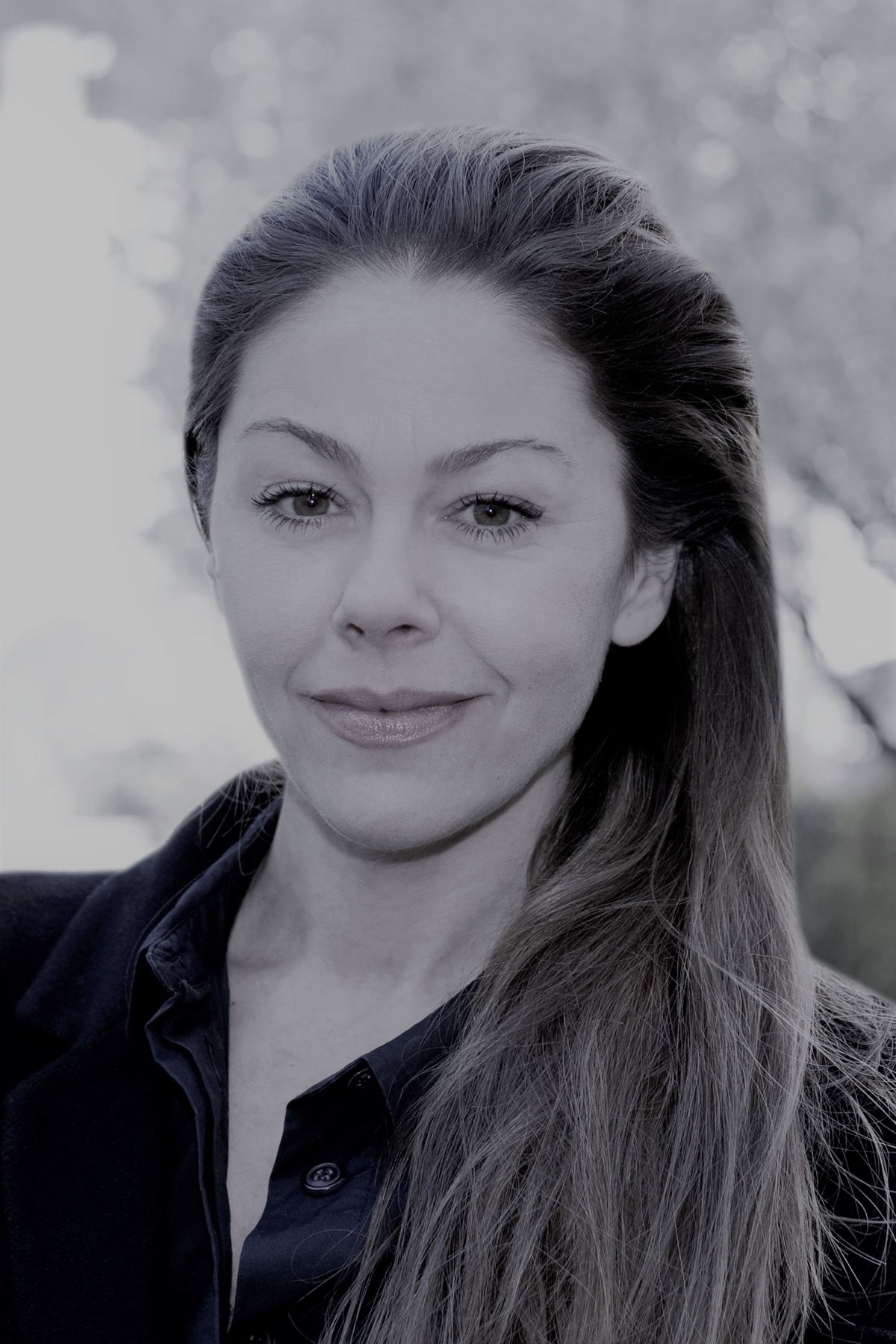 Author: Annmette Haugaard, Director of EMEA Sales for Nordsense, an award-winning, global provider of Smart Waste Collection solutions.
Powered by artificial intelligence (AI), machine learning and Internet of Things (IoT) technology, Nordsense tracks and diagnoses daily waste management workloads, uncovering trends and inefficiencies that result in streets littered with trash. Remote monitoring, intelligent routing and fleet management provide sanitation departments with real-time insights on ideal container placement to prevent bins from overflowing, and course-correct routes to cut down on traffic congestion, minimizing fuel consumption, maintenance costs and carbon footprint.