METER Group Unveils SKALA Solo Closed-Loop Drying Solution
Machine learning and artificial intelligence bring automated self-optimizing drying control to batch ovens, continuous lines, and industrial process systems; New software reflects post-acquisition integration of Drying Technology
METER Group today introduced its new SKALA Solo self-optimizing AI to automate drying for batch ovens, continuous lines and industrial process systems.
SKALA Solo reflects the integration of Drying Technology, Inc.'s Delta T sensor technology and patented algorithm into METER Group's portfolio. METER Group acquired Drying Technology in March 2021 to help processors predict exactly when a batch has been dried to the correct moisture level.
Whether used in baking, roasting, dehydrating, curing, or other industry scenarios, SKALA Solo delivers high-quality, consistent output with minimal energy and effort. Powered by artificial intelligence, automation, machine learning and self-optimized drying, SKALA Solo unlocks predictive power that maximizes yield by reducing moisture variance by up to 30 percent. In addition to eliminating system "down time," industrial process control system operators realize energy savings of up to 10 percent, annually.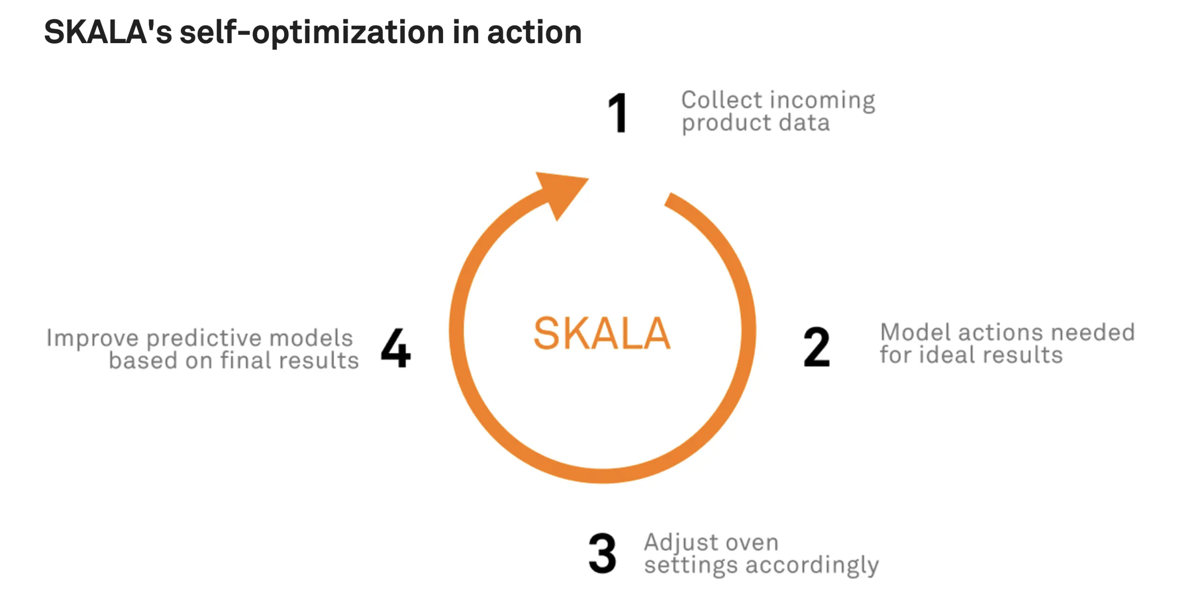 "With SKALA Solo, operators don't have to guess when the food is done," said Susan Newman, PhD, METER Group. "SKALA software resides inside the equipment PLC, automating measurements and adjustments to moisture controls that ensure product consistency, quality, and optimal processes so every batch turns out perfectly with minimal waste.
"Energy consumption goes down because, the system is producing the product at an optimal moisture level (not over drying), there is no rework, there is reduced downtime, and the system is controlled by SKALA Solo using parameters that intentionally optimize energy consumption."
After linking devices and training SKALA Solo's advanced machine learning algorithm using existing process data, food companies benefit from a self-optimizing closed loop. During each drying run SKALA's AI predicts moisture levels in process and automatically adjusts dryer controls to produce the perfect finished product. Technicians will measure moisture levels independently and enter them into SKALA, which then uses those secondary data points to test and perfect its predictive models as well as offset for seasonal fluctuations.
This typically results in the two or three percent gain in yield the equivalent of between $100,000 and $7.2 million saved from drying losses per year, depending on volume produced and product cost per pound.
"Closed-loop control enables every human operator to achieve the same quality outcome. When the system adjusts, the operator ensures equipment is clean, all maintenance is completed, and the correct product is loaded into the system. Operators take regular verifications readings to feed into the closed-loop system to validate models. This creates an atmosphere of calm for operators as Lean Manufacturing allows them to focus only on the things critical for process success," added Newman.
Intelligent automation solves inconsistency in product production by eliminating the risk of human error; SKALA Solo automatically makes decisions based on data, allowing operators to produce optimal results with every batch run.
"SKALA Solo eliminates fluctuating product quality caused by seasonal and environmental conditions," said Newman. "After a while, operators will enjoy a hands-off approach, preventing unnecessary resource consumption caused by the need to run under-dried materials through the dryer multiple times."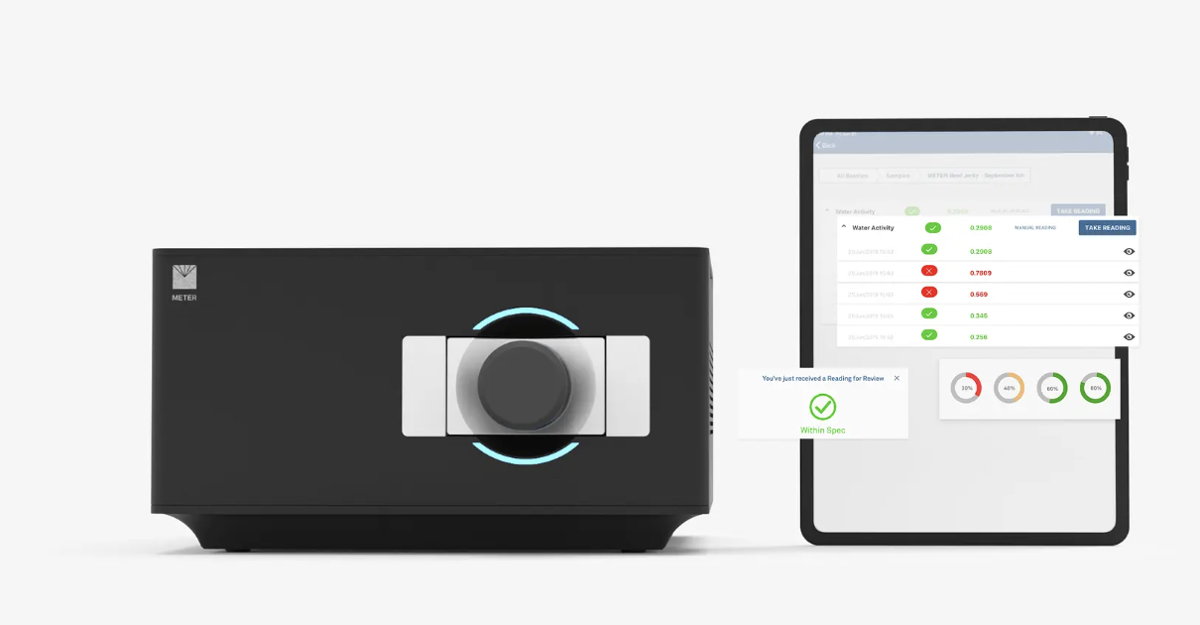 Also, as SKALA Solo eliminates the need for operators to wait for product to come out of the dryer to test moisture levels, companies can increase the volume of production without technicians having to repeatedly adjust temperatures and setpoints.