Independent Island Foods: Mastering Food Science to Make Indigenous Plants More Accessible
From an interview by Zachary Cartwright, PhD, lead food scientist at METER Food, with Brynn Foster, founder of Voyaging Foods
Making novelty foods into staples
Foster says that "Voyaging Foods" comes from the term Polynesian voyagers gave to the essential plants and foods they brought on their open-ocean voyages.
"They brought with them a specific set of plants that would be used for everything they needed for medicine, food, building homes, and spiritual uses," Foster says. "So, these plants were kind of like the emergency kit of the Polynesian voyagers."
These foods, including taro, poi, and breadfruit, offer significant health benefits. They are excellent sources of fiber and essential vitamins that helped sustain entire groups of Polynesian voyagers in times past. Today, they have mostly become novelty foods. Foster is on a mission to change that.
"You probably wouldn't try taro or poi unless you were at a luau in Hawaii or Tahiti," she says. "But in actuality, taro and poi are foods that we consider very important staple foods in Hawaii. It's something that we give to our babies as a first food, because it's so high in fiber, and it's one of the most hypoallergenic foods in the world due to its small starch granule size. So, there's a lot of benefits that a lot of people don't know about with these canoe plants, because they're underutilized."
Regional decentralized manufacturing
Perhaps one reason for the diminishing of native foods is the way global food manufacturing works. Gone are the days of the small family farm. Today, comparatively few large farms provide most of the world's food. This food is processed and shipped around the world.
Small farmers on Pacific Islands have difficulty competing in this global food market, so the crops they harvest don't usually make it to market. Or at least they didn't until Voyaging Foods came along.
"We want to promote the regional decentralized manufacturing of foods," Foster says. "We want to promote rural farming and manufacturing. There is no value-added manufacturing, really, in Hawaii. There aren't a lot of places that you could take your products to have them manufactured. So if you're a farmer and you live 40 miles out of town on these windy rural roads, you're not going to want to drive into town to bring your 50 pounds of taro to make flour."
The solution? Promoting regional decentralized manufacturing hubs, where farmers can be part of the process. Voyaging Foods helps farmers learn about food processing, from dehydrating and milling their crops to using water activity measurements to ensure their food products meet local and federal regulations.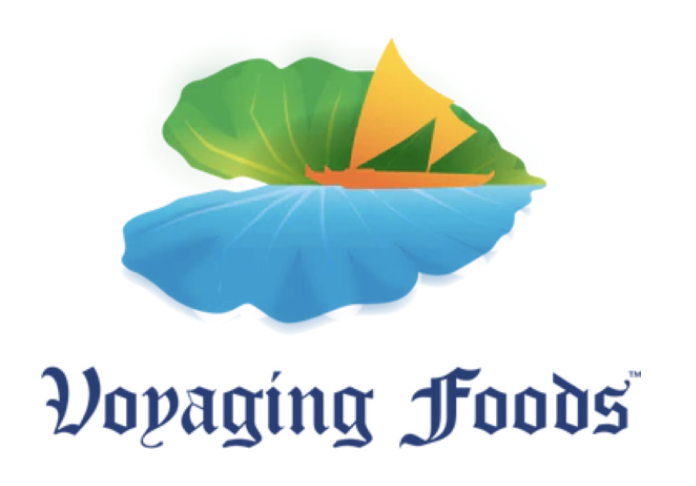 Doubling food production
Foster says that the native plants Voyaging Foods focuses on are "what you would bring if you were deserted on an isolated island in the middle of the Pacific Ocean." As it happens, that perfectly describes the situation of Hawaiians today. But instead of relying on foods grown on the islands, the state imports over 80% of its food.
"That's just really scary," Foster says. "Having our own labs and our own systems is really important in these regional areas."
To help reach these goals, Voyaging Foods is participating in an initiative from the governor of Hawaii to double its food production.
"We are working on sustainable cities, and we want to double our food production by 2035," Foster says. "We want to focus on the starch component, which is these plants that we're making into flour."
Learning to measure water activity
Doubling food production is a big—and Foster believes, attainable—goal. But it isn't just about planting more crops. Food science also plays an important role, especially when local farmers are learning to manufacture food products.
Foster became an expert in food safety mostly by studying on her own about food transparency, best agricultural and manufacturing practices, and water activity measurements. At first she studied in order to comply with state and federal regulations. But when the concepts "clicked," she realized how useful measuring water activity could be.
"I was sending samples to labs all over the nation for 10 years," Foster says. "And it was thousands and thousands of dollars, and a lot of waiting, and a lot of shelf life. It was a really big barrier, especially for a rurally located Hawaii business. But to be able to operate as your own lab and to understand these things, and then to pass along this knowledge is really important. We can say 'Let's dry a little longer,' or 'Let's tweak this.' It's so helpful."
Foster uses water activity measurements not only in manufacturing Voyaging Foods products, but also in her training with local farmers.
"We're using the water meter in rural sites so that farmers can understand what their R&D looks like, at what level they need to be for food safety protocol, for good manufacturing practices—all the standard operating procedures," Foster says. "These are concepts that a lot of farmers don't usually need to deal with, but … we're hoping to use more of these [water activity] meters to give to the farmers as part of a toolkit to become autonomous."
Be small, think big
While Foster's focus is mainly regional, she has had success in selling native Hawaiian products to a national market.
"We were approached to sell to Whole Foods," Foster says. "We were the first company to