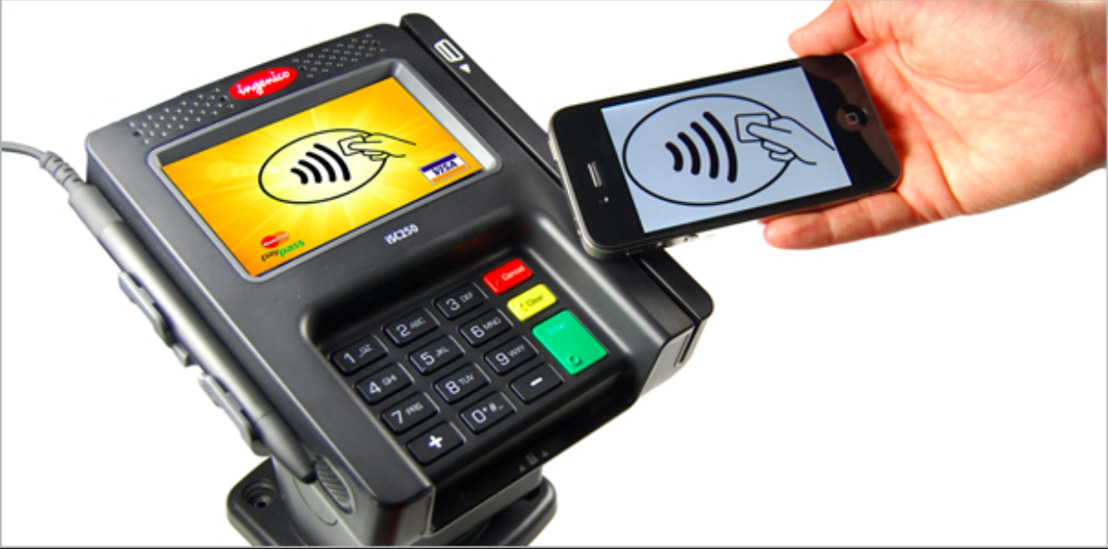 How Mobile Wallets Help Merchants Engage Shoppers
Jack Connors, head of commerce partnerships at Google, explains how you can turn a mobile wallet offering into something that endears customers to your brand.
Monday, September 25, 2017 — By: Mostafa Razzak
Another great presentation from the 2017 Mobile Payments Conference in Chicago (here's the first one I wrote about), was a keynote by Jack Connors, Head of Commerce Partnerships at Google. Connors leads Google's merchant partnerships for Android Pay, and in this role, he helps merchants use mobile payments as a way to address a broader set of business objectives. His message is especially invaluable for merchants who may have implemented one or more mobile pay options in their stores, but just aren't getting the returns they hoped for.
Connors got the audience's attention by showing that he understands the frustrations many merchants feel trying to keep up with all the latest mobile payment offerings only to find that customers barely use it. He then made the case for why Android Pay is different from the myriad of other mobile payment options. First, for every smartphone owner walking into a store, there's a nearly 82 percent chance that they're using an Android phone, according to Gartner'slatest projections on worldwide smartphone sales. "And, Android Pay is pre-installed on 90% of those phones via carrier relationships," said Connors. So, even if you're a merchant whose marketing department has an affinity for Apple Pay, PayPal, Square or perhaps your own mobile wallet, keep in mind the reality that the vast majority of your customers already have Android Pay on their phones, so half the battle is already won if build your mobile wallet on this standard.
The rest of Connors' presentation focused on the real meat of the issue: How do you turn a mobile wallet offering into something that endears customers to your brand?
Loyalty Programs and Mobile Wallets Go Hand in Hand
The merchants using mobile wallets to their advantage and creating incremental sales growth and deeper engagement (e.g. Starbucks, Dunkin' Donuts), are those linking loyalty programs to their mobile wallets explained Connors. "Merchants can build bigger online shopping baskets by letting shoppers view and save offers tied their loyalty programs," he said. "It's all about driving deeper levels of loyalty integration, letting customers engage where they want, not where you want. Plus, integration opens up new functionality, such as geo notifications."
One example of geo notifications is sending an in-store shopper a text message reminding them of an unspent store credit or perhaps a flash sale that's not announced publically — just to loyalty members with mobile devices — on items they've purchased previously. "The good news is that shoppers want these kinds of personalized messages from retailers," said Connors. Several studies support his statement, too.
A study conducted by Millward Brown Digital, which included feedback from more than 1,500 mobile users in eight countries found that:

Sixty-eight percent of global respondents (66 percent U.S.) find SMS and push messages sent to them from a company to be valuable.
Eighty percent would share location data with brands in order to receive SMS or push messages.
A more recent and larger study (6,000 mobile users), conducted by Vanson Bourne also showed that 66 percent of consumers prefer to reach a brand or be reached through a messaging app. And, 85 percent of consumers indicated they want to be able to not just receive messages from brands, but answer them using the same channels.
The Key to Mobile Wallet Success: Remove the Friction

The reason so many people use Amazon is because Amazon has taken so much of the friction out of online shopping. You don't have to re-enter your payment information every time you want to make a purchase or switch to a third-party site. Similarly, "Pay with Google" allows mobile shoppers to save their credit card info attached to their Google account and Android Pay through a secure, tokenization process.
We're seeing a similar trend in social media where savvy companies are using tools like JMRConnect's CEI (Connect. Engage. Influence.) to turn employees into social advocates. Rather than requiring employees to create messages from scratch, the tool pushes out corporate-approved messages to employees, which not only serves to keep them better informed, it also makes it easier for them to share messages on their social media platforms. After using CEI for a year, managed services provider Yorktel reported a total earned media value of more than $59,000. The key driver to their success was the same as retailers that use mobile wallets to grow their sales: They're removing the friction of engaging with their audience and making it easier to do business with them.