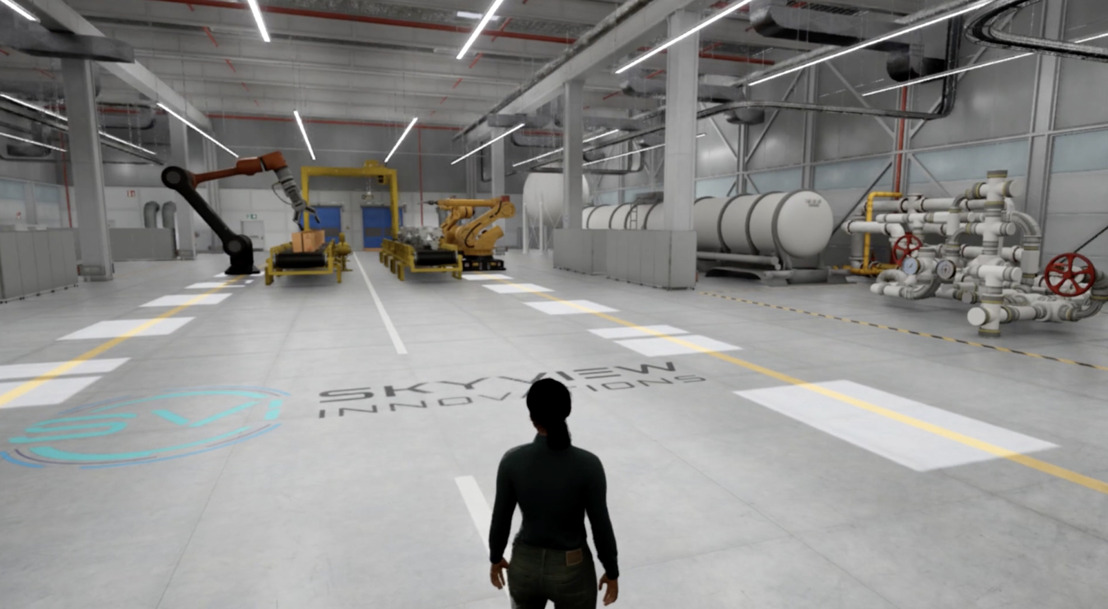 Does Meta marketing campaign signal demand for immersive experiences in the workplace?
this article originally appeared in Grit Daily
If you can bring yourself to disassociate the term "metaverse" from blockchain and crypto, investments in extended reality and virtual webspaces make a lot more sense.
Technology is ever-changing and growing. New businesses and ideas seem to pop up every day. Per every good idea comes dozens of overused, unremarkable bad ideas. Then there are the outliers, the ideas that seem to really lead the way in innovation. These ideas are unique and able to change the course of the industry especially when given special notice.
Immersive experiences are where technology is headed. Maybe you noticed that Meta is advertising its Meta for Work on Facebook and Instagram. If you didn't, then you probably didn't take note that company recently rehired several employees it had just laid off. Despite losses incurred by its Reality Labs, the FANG leader clearly believes in the future of immersive experiences in the workplace.
Bain & Company concurs. Their analysts forecast that the Metaverse could be a $900 billion business by 2030. Virtual experiences are predicted to be about 65 percent of the metaverse market in 2030, ahead of app stores and operating systems.
Wall Street darling, Nvidia, also seems to be bullish on immersive experiences, as it recently announced major updates to its Omniverse platform, which is touted as a unifying platform for the industrial metaverse.
Even Apple is all in on immersive, as evidenced by the big reveal of its Apple Vision Pro headsets. Apple, however, is throwing its eggs into the spatial computing basket. Depending on who you ask or what you read, spatial computing can be classified as a standalone or as a subset of the "enterprise metaverse."
In a recent webcast, Gartner analysts noted the immense opportunities for spatial computing in industrial, manufacturing, and natural resources. On that same session, Gartner explained that a big reason for the lack of adoption in enterprise metaverse and virtual worlds is because people either don't know what they really want or don't fully understand solutions or the underlying technologies.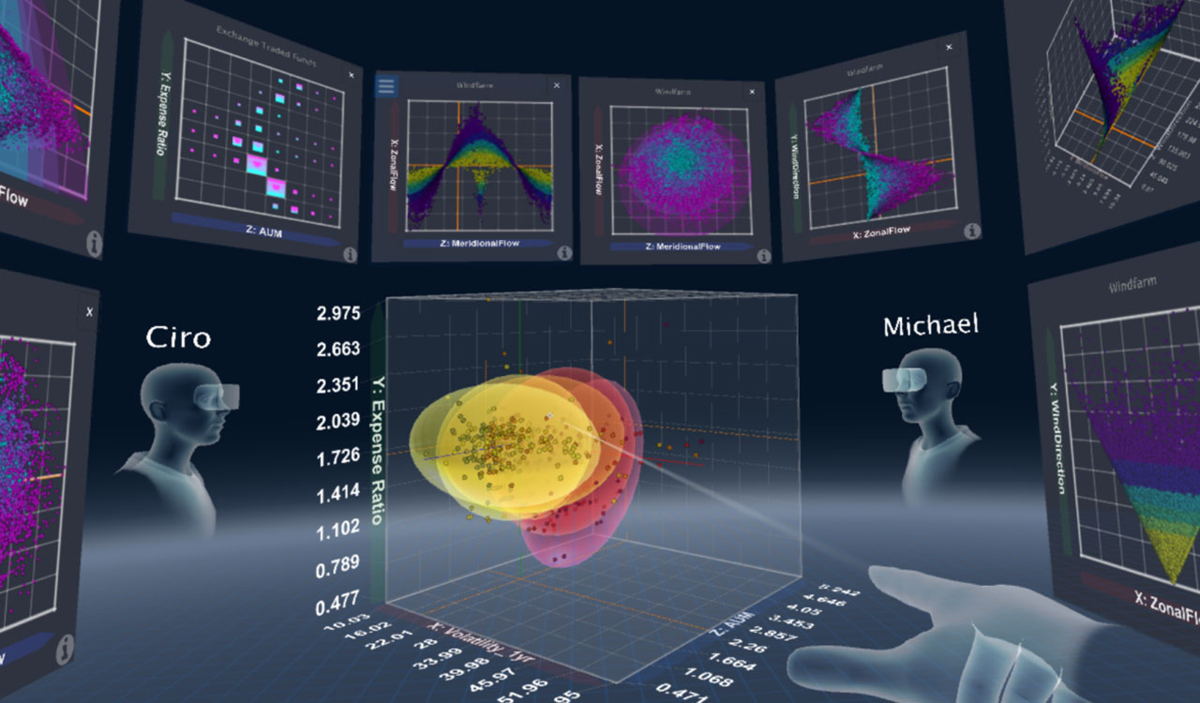 Success thus far has been a result of solutions that solve specific problems, deliver value in the form of efficiency and productivity, and creative use of augmented reality and 3D content.
While bellwethers like Nvidia, Apple and Meta dominate news cycles, a few smaller players are emerging. Intellyx, an advisory and analyst firm focused on digital transformation, is helping to make these outliers noticed by holding their Digital Innovator Award. This award goes to vendors who can make it through a thorough briefing selection that narrows down to the innovator with the best briefing. Because of the amount of submissions they receive, Intellyx especially wants to reward those who are really standing out and making a difference.
These awardees are deemed the vendors worth watching and the award seeks to point that out.
This past spring, Skyview Innovations won the 2023 Digital Innovator Award. Skyview Innovations is an immersive data platform. They created their platform to better help businesses and their organizations by developing interactive solutions through immersive experiences that combine real-time data, 3D content, XR, and gamification. The unique data platform that Skyview has created allows companies that want to use gaming and metaverse platforms but need to be able to integrate them into their specific situation such as security and authentication requirements to be able to do that.
The analyst and advisory firm is dedicated to digital transformation and advises on the best ideas and products for their clients helping to weed out the digital noise in the ever-increasing product options.
SkyView's agnostic approach has legs because in addition to designing, building, and deploying immersive solutions, it also focuses on education and demystifying the underlying technologies like generative AI, XR, data, and interactive visual.
With the creation of hyper-realistic environments that replicate the exact conditions and challenges within a company's environment, businesses will have more opportunity to employ these solutions that users will be able to quickly understand and relate to. This means better cognitive recognition of data with near-real digital objects, making it easier for users to consume new information, thereby deepening memory and retention capacity.
For businesses, says Bain, the metaverse could be used for collaboration and productivity and in digital marketing, employee training, education, and healthcare. The remaining 35 percent of market share is forecast to be split between the underlying technology that could make metaverse experiences truly immersive.